CSC welcomes Cryptomathic, new Executive Member
By csc |
24 October 2022 – The Cloud Signature Consortium welcomes Cryptomathic as an Executive Member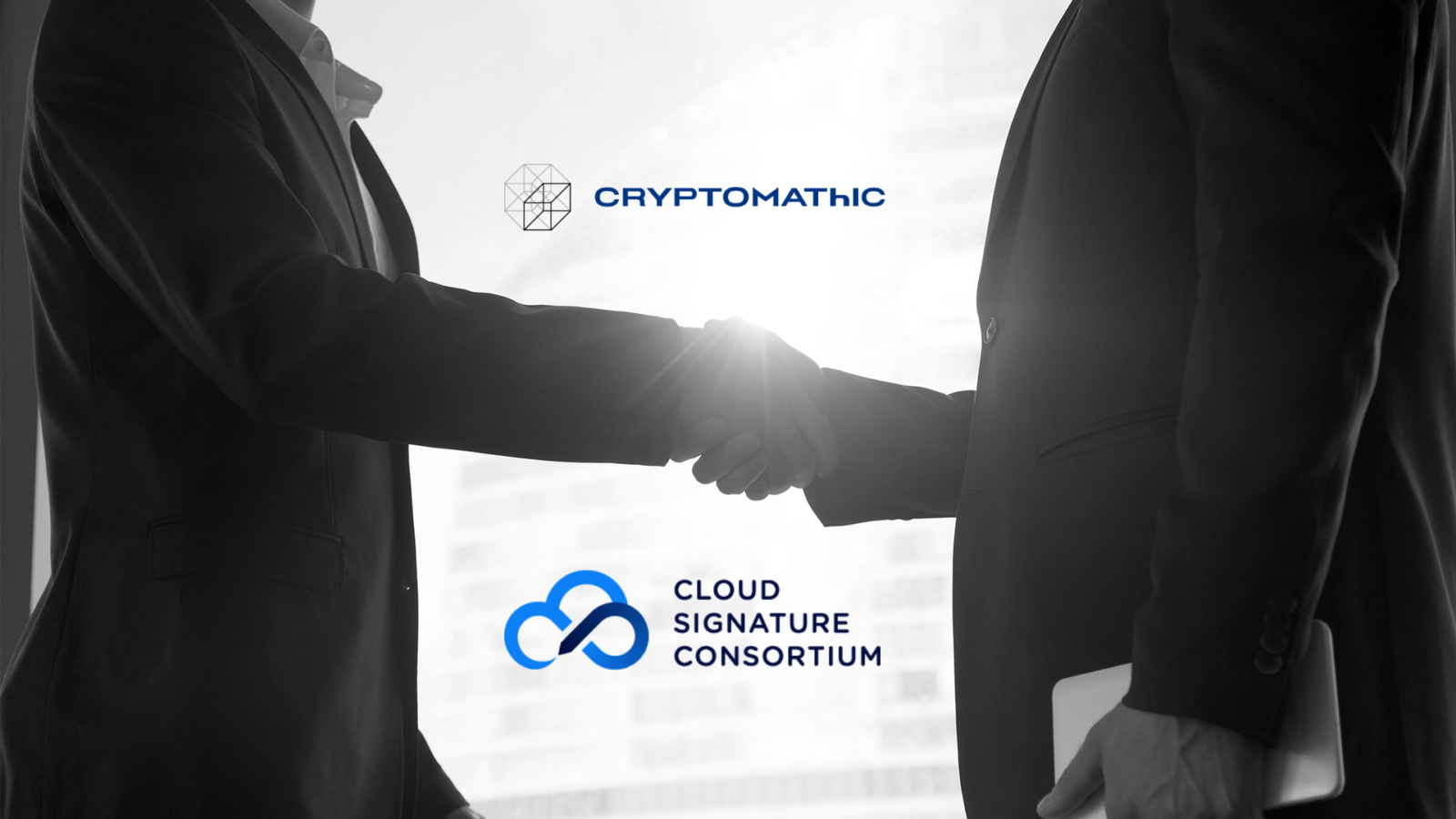 Viky Manaila, President of the Cloud Signature Consortium comments: "We would like to welcome Cryptomathic as an Executive Member of the Cloud Signature Consortium. As the Consortium was founded following the introduction of eIDAS in Europe, Cryptomathic will bring valuable industry knowledge to the group as one of standard's original architects, which will play a key role in the future of our open standard."
Cryptomathic's strong international R&D team of security experts and world renowned cryptographers, will also support the advancement of the CSC standard – a powerful yet flexible API specification for cloud-based trust services.
Guillaume Forget, Managing Director of Cryptomathic, comments: "As a pioneer of remote e-signing, Cryptomathic has a vital role to play in the development of an interoperable, digital signature ecosystem, operating at the highest standard of security possible. We have actively participated in industry standardization for several decades, including our roles in the European Committee for Standardization (CEN) and the European Telecommunications Standards Institute (ETSI), and we are passionate about continuing to grow our contribution to the industry. As a member of the Cloud Signature Consortium, we look forward to collaborating with members to continue to build on its work to date and bring secure, cloud-based digital solutions to billions of users worldwide."
---
About Cryptomathic
Cryptomathic is a global provider of secure server solutions to businesses across a wide range of industry sectors, including banking, government, technology manufacturing, cloud and mobile. Cryptomathic was founded in 1986 in Denmark by renowned cryptographers and was one of the first companies in the world to commercialize cryptographic algorithms. Over the years, Cryptomathic has evolved extensively to remain at the forefront of security technology and now operates world-wide with offices in Cambridge, UK; Munich, Germany; San Jose, California, US and Sophia Antipolis, France. Cryptomathic holds over 30 patents and has been named one of the world's 40 most innovative companies by the World Economic Forum.
https://www.cryptomathic.com/company/about-us
---
About Cloud Signature Consortium
The Cloud Signature Consortium is a global group of industry, government, and academic organizations committed to driving standardization of highly secure and compliant digital signatures in the cloud.
Inspired by the rigorous requirements of the European Union's Regulation on Identification and Trust Services (eIDAS), our common technical specification helps ease solution interoperability, streamlines compliance with e-signature regulations, and opens the market for uniform adoption of cloud-based digital signatures around the world.
https://cloudsignatureconsortium.org/
---
Press Contact:
Benita Lipps | info@cloudsignatureconsortium.com
---