Thursday, 3 December 2020 / 2:00 – 3:30 PM CET
Identity verification technologies are at the core of any secure electronic signature solution. Our international panel will discuss how providers are constantly innovating to simplify the user experience and reflect on how the differences in the attitude of supervisory bodies are impacting the development of the trust services market.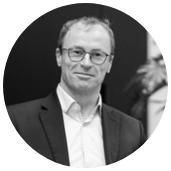 John Joliffe
Adobe Strategic
Development Team
Innovating ID verification: global best practices
Regulating ID verification: ensuring good relations with supervisory bodies through information, education, and advocacy
Driving ID verification adoption: challenges, opportunities, and critical success factors
As CSC President, Andrea Valle, commented:
The Identity Verification roundtable has been a great opportunity for many of us to discuss a very hot topic these days. With COVID-19 changing the way we run ordinary business, remote identification and electronic identity proofing are now essential to many online services that our community of members serves. We understood how critical it is from the great contributions from the presenters, and this is certainly going to inspire our technical work and our role as market drivers moving forward.