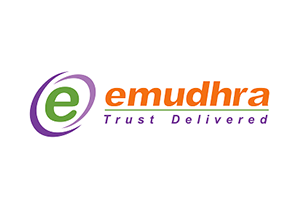 eMudhra is a Certifying Authority focused on addressing digital transformation through the use of legally valid digital signatures. As a global digital identity and transaction management company with presence in India, USA, Singapore and Dubai, eMudhra works with several Fortune 100 customers in Asia to provide solutions for their digital identity and authentication, PKI and paperless office transformation needs.
eMudhra has been a key partner to Digital India having issued digital certificates to 35mn people and rolled out cyber security solutions to over 400 large enterprises including 45 banks.
eMudhra's team are Vice Chairman of the Asia PKI consortium, Chairperson of the India PKI consortium, and act as Domain Coordinator for eGovernment at UN/CEFACT driving standards for cross border acceptance of digital signatures.
eMudhra is ISO 27001, 20000-1 and 9001 accredited and CMMI certified for its product development. eMudhra operates issuing CA under Government of India as well as under its own root which is Webtrust audited.
Learn more