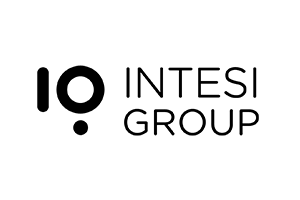 Intesi Group products are the result of a research project started 20 years ago. A long journey that has always had the objective of creating a simple, well-designed solution that would make the complex architectures underlying the concept of digital identity, electronic signature and encryption accessible to the average user.
Throughout this technological development, Intesi Group has maintained a consistent adherence to Italian and European standards and regulations and its products and services are certified and qualified according to eIDAS Regulations.
Today Intesi Group offers its innovative services both to companies with high volume requirements (millions of certificates/users) and to SMEs that need to protect data and customers from the growing risks that digital transformation is facing.
Intesi Group's philosophy for digitization is very simple and is based on the adoption of an approach that we like to define as Trust Digital Transformation.
When everything becomes digital, new security requirements must be met and they can be classified into three main areas – trust in the identity of the user and service provider, guaranteed through Strong Authentication; the integrity of the electronically signed agreements, and confidentiality through strong encryption.
Standardization is a key factor in bringing a market to maturity.
CSC is the first successful experiment that has been able to combine users, tech companies and service providers in the definition of a standard that is already in production and which can significantly contribute to the simplification of integration problems between different systems and services.
Intesi Group thinks CSC is exciting because it gives back the freedom to choose the best application and the best service provider without constraints and without integration investments.
Learn more