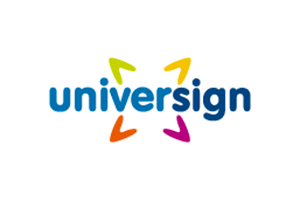 Universign, a pure player in digital confidence.
Universign provides a SaaS platform offering trust services: electronic signatures, electronic seals, timestamps and identity management.
Universign allows people to sign anything, anywhere, with a high level of regulatory compliance and legal value, for all kinds of electronic documents by providing strong guarantees in terms of integrity and authenticity of the authors and signatories.
As qualified Trust Service Provider under eIDAS Regulation, Universign brings legal confidence to digital transformation.
Our trust services guarantee security to digital transaction and offers the best user experience with two driving principles: simplicity and compliance.
Universign key figures:
+ 3 000 customers
+ 500 000 e-identity
+ 10 000 000 electronic signatures per year
+ 50 000 000 timestamps per year
Learn more