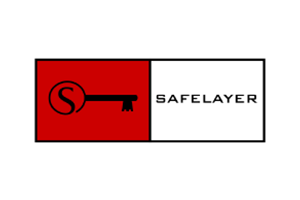 Digital Trust is the essence of successful e-business relationships. Providing proof of identity to transact securely in an open digital society is our asset since 1999. Safelayer's innovative technologies, proven security solutions and commitment to excellence has earned the trust of more than a hundred leading companies, certification service providers and governments worldwide. The company actively takes part in multiple standardization initiatives, playing a key role in mitigating risks of e-ID usurpation and data leaks. We are a provider of security software for public key infrastructure (PKI), multi-factor authentication, electronic signature, data encryption and for the protection of electronic transactions. Safelayer's eID technology is used in electronic identity projects involving people (corporate users or citizens), connected objects (software systems or hardware devices) and in the adoption of trust services in Internet and mobile communications.
Safelayer relies on its partners with advanced competencies in cybersecurity to deliver high-end security solutions, Common Criteria EAL4+, ICAO and NATO certified. Safelayer actively takes part in multiple normalization working groups, playing a key role in IT Security innovation and standardization like Cloud Security Consortium.
Our products:
KeyOne: Comprehensive PKI Software suite (critical infrastructure, eIDs, eMRTDs, IoT)
TrustedX eIDAS: Trust Services Platform for Multi-Factor Authentication, digital and cloud signature, Mobile ID, Data Encryption & e-transaction protection.
Mobile ID: PKI-based authentication application (transactions validation & doc signing).
Learn more